Below are examples of other machine upgrades.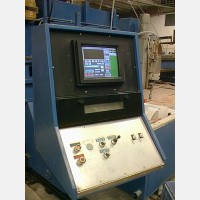 Water-jet
This example of a Waterjet Control Package using a Industrial Touch Screen and a Windows based PC control.
---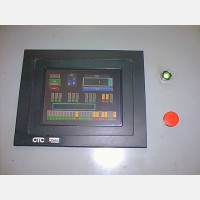 Pattern Punch
This control was created for a special pattern punching machine. The operator could define the pattern visually on the Touch Screen, which would then set the correct punches. Multiple patterns could be stored and retrieved.
---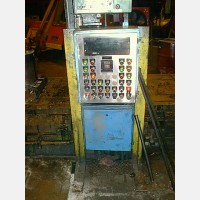 Hydraulic Trim Press
---