We are often asked, "Just how large of a retrofit can be done in my plant?". Well, the pictures below show the conversion of a Manual Bullard Vertical Lathe with an 86″ diameter spindle.
Admittedly, this is a costly and time consuming retrofit, but the end result is a very productive machine; and for a small fraction of buying new.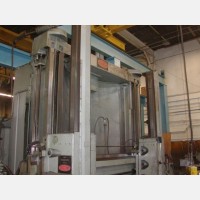 We Start with a Good Machine
When Bullard built this machine in 1976 it was a "mean" machine. With an 86" spindle and over 65" of Z travel it had a terrific work capacity. And even after 30 years of service, the ways were still in great shape.

The problem was in the hydraulic axis drives and clumsy and limited (by today's standards) travel settings.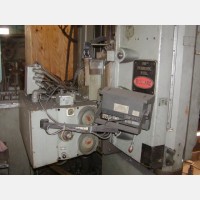 ---
---
---
---
---
---
---